UNDERWATER TRIP
INTRO DIVE – TRY DIVE
IF YOU HAVE NEVER BEEN UNDER THE WATER AND YOU WANT A SAFE AND COMFORTABLE WAY TO MAKE YOUR FIRST STEP IN THE UNDERWATER WORLD, THIS PROGRAM IS JUST FOR YOU!
You don't need any previous water experience or even swimming skills. We will take you deep into the magical underwater world of Tenerife in a 1: 1 relation with an experienced WET MONSTER instructor.
Before starting the Diving Trip, during the initial briefing, we will familiarize you with the basic knowledge about diving, diving equipment and we will tell you step by step what our underwater adventure will look like.
What distinguishes us from the other programs of this type available on Tenerife is the fact that our instructor during an individually conducted Underwater Trip, through the appropriate handling of your diving equipment, will provide you with an extraordinary experience that is normally reserved only for experienced divers already having diving licenses.
Thanks to this, you will experience not only the visual beauty of the underwater world surrounding you, but you will also experience an unusual state of weightlessness resembling the feeling of flying in a three-dimensional world.
40 minutes! The Underwater Expedition takes place in one of the best places for this type of diving in the Canary Islands. It is the Underwater Marine Reserve of the volcano Montaña Amarilla, the walls of which fall directly from the shore into the water, creating unique lava formations with numerous canyons, grottos and tunnels.
In addition, the entire Montaña Amarilla Bay is protected against fishing and non-diving vessels, thanks to which there is a wealth of underwater life here.
In the countless number of animal species present here, we can mention: 3 species of rays, turtles, big puffer fish, parrot fish, trumpet fish, needle fish, barracuda, angel sharks, colorful moray eels, lobsters, octopus, cuttlefish, shoals of salem, ronkadors, sea bream and many many others other.
You need 2-3 hours for the entire program, of which you will spend about 40 minutes under water. You only need to take your bathing suits and towels with you, and you will receive the rest in our Diving Center.
FIRST DIVING TRAINING
PADI – DISCOVER SCUBA DIVING
SSI – BASIC DIVER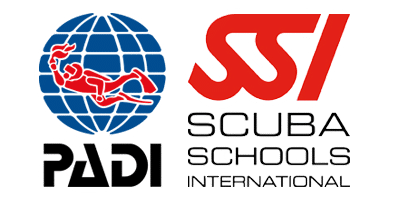 The PADI DISCOVER SCUBA DIVING or SSI BASIC DIVER program is an extended version of the Underwater Trip. If you want to start learning to dive but you don't have time for a full Open Water Diver course, this program is perfect for you.
Before diving in the ocean, we take you to additional pool activities. During this initial pool dive, we have time to slowly get used to the new environment, we will introduce you to the operation of diving equipment and teach you 5 basic diving skills.
In addition to the swimming pool, we also have the first lecture on diving theory and the main point of the program – a 40-minute Underwater Trip in our nearby Montaña Amarilla Underwater Marine Reserve. An additional advantage of the PADI Discover Scuba Diving or SSI Basic Diver program is the possibility to count it towards the full Open Water Diver course. So if in the future you would like to get a diving license, this program is the first stage of such training.
REVIEWS OF OUR GUESTS FROM THEIR FIRST DIVE: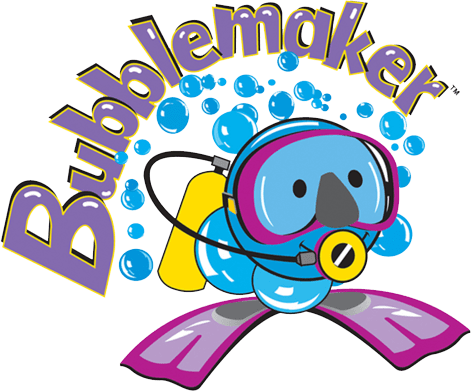 BUBBLEMAKER FOR KIDS
FROM THE AGE OF 8
It is a diving program prepared especially for the youngest lovers of underwater adventures.
We invite all children from 8 years of age to participate in it. It is a great, unforgettable adventure for every toddler and the opportunity to get used to the aquatic environment in a safe way.
Little BUBBLEMAKER divers make their journey individually with an instructor, in the calm waters of the swimming pool or in the calm waters of the bay sheltered from the waves.
During such dives, we organize numerous games and underwater missions for the youngest, thanks to which our youngest divers feel like SUPER HEROES in action!
PHOTO GALLERY
OF THE FIRST DIVES ON TENERIFE